We would like to give back to our community.
Our goal is to find well deserving charities that could use a little help.
The secret to living is giving. Real meaning in life never comes from what you get, it comes from what you give.
The greatest gift to our community would be when we contribute to making lives better; when we touch lives by the dint of donations or charity, spreading light to the neediest and enlighten our souls in the process.
Grassroots Crisis Intervention a 24/7 single point access for behavioral health, crisis and homeless services for individuals and families. Grassroots operates a 24-hour general crisis hotline and walk-in counseling program, and is the first point of contact in the County for homeless services.  The agency operates the Mobile Crisis Team, in partnership with Humanim, to respond with the Police to psychiatric emergencies and family crises in the community.  Special youth services include the Maryland Crisis Hotline, the Runaway Intervention Program, outreach and educational programs.  Staff also respond to requests from the community for crisis intervention services following a traumatic event.
The Triangle Recovery Club of Westminster is a non-profit organization whose primary purpose is to provide assistance to the Carroll County Residents alcohol and drug recovering community. The basis for this assistance isto furnish a clean, safe facility and environment in which to conduct Alcoholics Anonymous meetings as well as other twelve-step related meetings based on the principles established in Alcoholics Anonymous.
Additional support is offered through the Triangle Club by providing coffee, organizing recovery events and conducting other twelve step activities. Each group can hold a meeting here with a percentage of collection going to club for rent, coffee and house supplies and a percentage for your group. This allows for smaller groups to grow and not worry about supplies!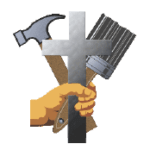 The Baltimore County Christian Workcamp, a 501(c)(3) organization, was founded by two United Methodist ministers in 1984.  It is now run by lay people and is completely ecumenical.
Each year over 40 homes are repaired throughout Baltimore County during the third week in July and at other times throughout the year.  Homes are suggested by the County Department of Social Services or Department of Health, food banks, churches, personal referrals, etc.; sites are then prioritized. 

Congrats to our February Winner!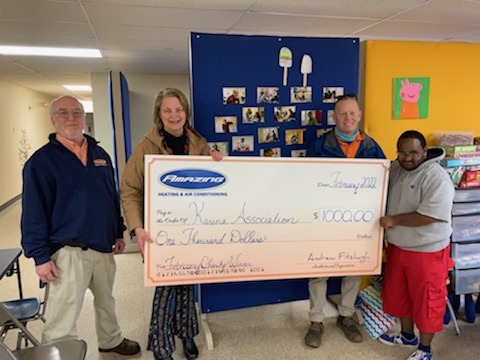 Nominate a Deserving Charity
Charities MUST be a 501(c)(3) non-profit OR an organization that is able to collect tax-deductible donations to participate. Winning charities will also be required to sign a photo release form. When thinking about nominations, we encourage you to consider the following factors:
*Provide as much detail as possible about your nominee in order to help Amazing HVAC select the best possible candidates*
Winners will be notified on or around the 1st of the following month.