Air conditioning emergency? Regular maintenance and tune-up? Need a new system?
Whatever your HVAC needs, the professionals at Amazing Heating and Air, Inc. are available 7 days a week to handle your issue! We will always do everything we can to repair your current system, but nothing lasts forever. If you do need a new system, we carry and install a full range of top quality brands including industry-leading Lennox® units.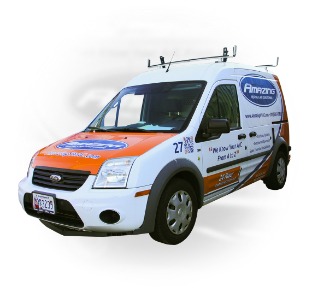 Maryland Rebates!
Act now to receive additional rebates for upgrading many systems!
$400
Ductless Heat Pump - Multi Zone
> 15.5 SEER and > 12.5 EER and > 8.6 HSPF
$250
Ductless Heat Pump - Single Zone
> 18 SEER and > 12.5 EER and > 9.0 HSPF
$300
Central Air Conditioner (Tier 1)
> 16 SEER and > 12.5 EER ^
$500
Central Air Conditioner (Tier 2)
18 SEER and > 12.5 EER^
$400
Air Source Heat Pump (Tier 1)
> 16 SEER and > 12.5 EER^ and > 9.0 HSPF
$600
Air Source Heat Pump (Tier 2)
> 18 SEER and > 12.5 EER^ and > 9.5 HSPF
$250
Natural Gas Furnace
> 92% AFUE w/ECM Motor (BGE Only)
$50
ECM Motor (Factory Installed)
Not qualifying for the $250 Furnace rebate
$100
Smart Thermostat*
ENERGY STAR® Certified
*Pepco & DPL Only
†HVAC Distributors may retain up to $50 of the rebate amount as a processing fee.
^The EER requirement on all Heat Pumps and Central A/C units has been lowered to 12.5 as of 6/17/2020